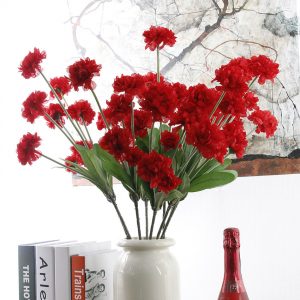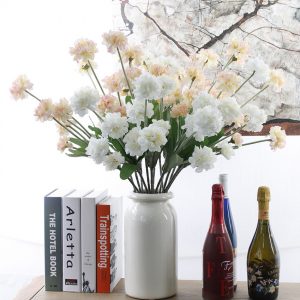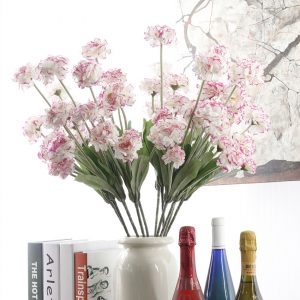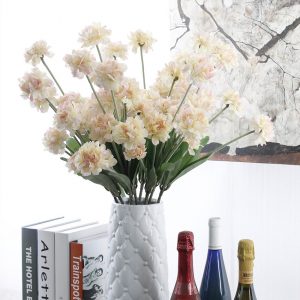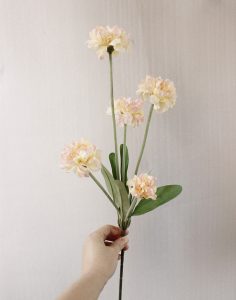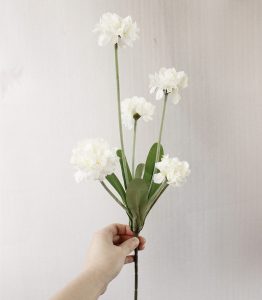 Parameters Table
Flower type
Artificial Babysbreath
Size(cm):
32cm High
Packing:
6pcs/carton  12pcs/carton  24pcs/carton
Color:
Pink, Champagne,White,Red
Weight(kg):
Material:
Silk flower, Plastic, iron wire
MOQ:
50pcs and mixed wholesale is support
Sample:
Sample we can send fast, you can choose from website or price list.

Sample by DHL Fedex UPS TNT need 5~7days receive

Sample will have a little cost for shipping or sample fee.

Advantage:
From direct factory you can get best price and fast service
Order time:
Order lead time is 10~20days depend on your quantity
Shipment:
Future order shipment can choose shipping by sea: air, and train shipment
Payment:
Paypal: we use paypal for small amount such as sample, or small order.

Western union: use for small order or sample fee

Bank for order is most. That is most cheap way for order.

Customize:
We can custom your own design flower

We can custom label, such as tag, and can custom logo, air bag

We can custom packaging bag or boxes
【advantage】
One, strong plasticity, green and environmental protection
The artificial flower raw materials of artificial flower manufacturers mainly include: plastic products, silk products, polyester products, and materials made of resin clay. In addition, metal rods, glass tubes, blown paper, fiber silk, decorative paper, and ribbons are used. , These materials have no pollution or little pollution. Because of the large elasticity of the material, it can be matched with models of special heights and shapes, and it can keep evergreen, breaking the limit of authenticity. The image is lifelike, lively and lively, completely comparable to the planted flowers and plants.
Two. Little environmental impact
Nowadays, most public places and offices use air-conditioning, and the indoor light is often insufficient. Therefore, it is not easy to plant a plant indoors. However, artificial flowers can easily achieve the color of artificial flowers and grass for a long time. Keep it bright and consistent throughout the seasons, and will not decay and dry up like planted flowers and plants.
Three, easy maintenance
The branches and leaves of artificial flowers do not mold, rot, do not need to be watered, and do not breed mosquitoes and flies; artificial flowers and plants do not need to be cultivated manually, which can save watering, pruning, smelting and other troubles; artificial flowers do not need to be photosynthesized, and children The side effect of accidental ingestion, which is very suitable for families with children and elderly people but both husband and wife go to work;
Fourth, the price of artificial flowers is not high
Some of them are much lower than real flowers and grass, and are convenient to transport and easy to carry: when the design needs to be changed, re-combination and matching can change different atmospheres. It is suitable for beautifying the environment of mass families, and it is enduring.
The packaging is as follows